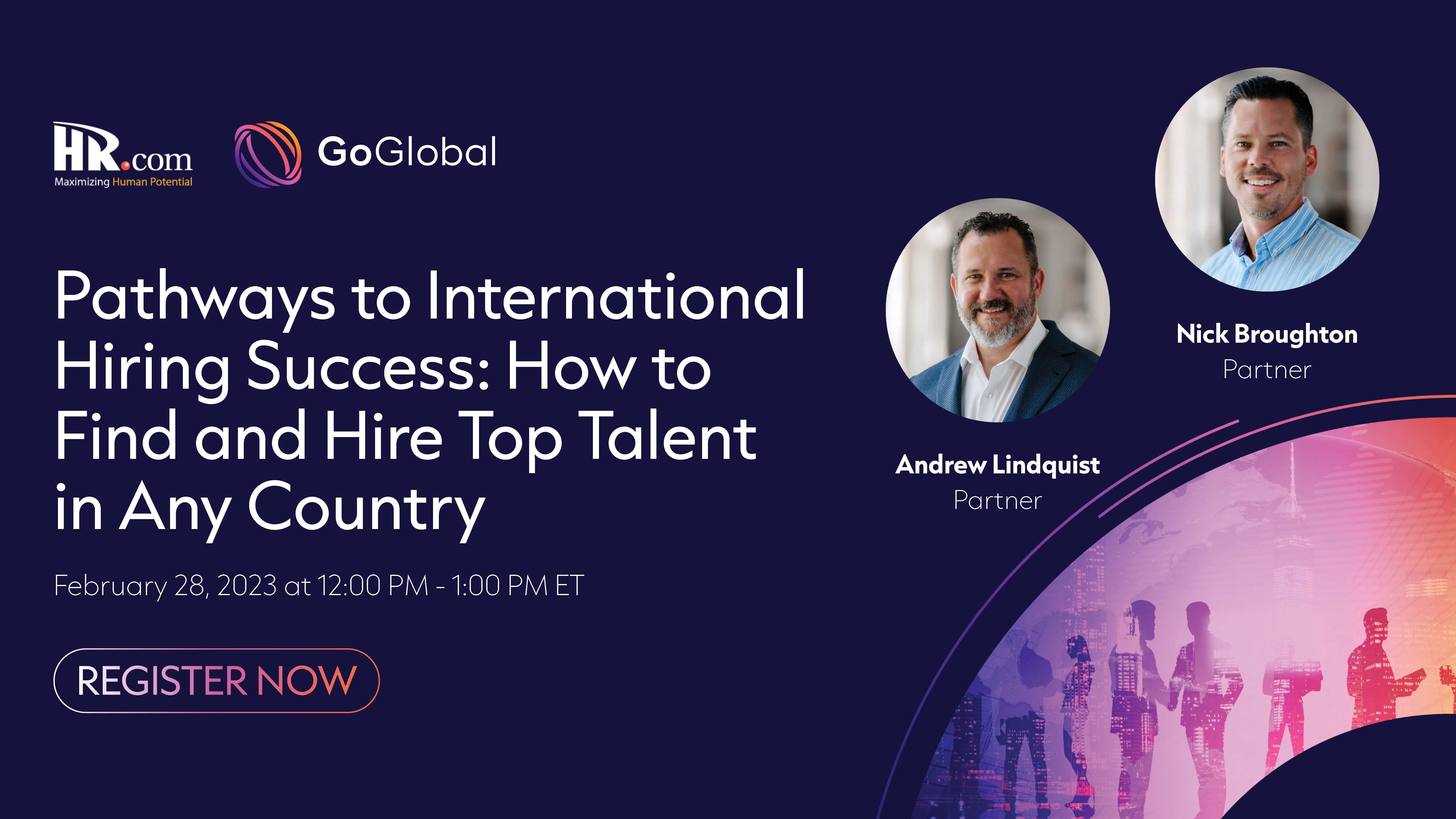 Pathways to International Hiring Success: How to Find and Hire Top Talent in Any Country
As a strategic business move, expanding your horizons internationally should take your company to great heights and open doors to new markets, supply chains and top talent.

Global expansion and hiring, thanks to advances in technology and remote work opportunities, can now occur at any stage in the lifecycle of a business. It is common practice for many businesses to employ a cross-border workforce and set sights on conducting cross-border business from the very beginning.

However, underlying risks and knowledge gaps in global expansion and cross-border hiring continue to challenge companies and, more specifically, their talent acquisition teams.

How do you know which countries to focus on as key talent hubs? How do you navigate local HR regulations, language and cultural differences?

While these questions remain significant challenges for HR and talent acquisition teams, an Employer of Record (EOR) partner can help you hire quickly in new countries and assist with compliant talent acquisition.

Join GoGlobal partners Nick Broughton and Andrew Lindquist for a look at how global hiring allows companies to capitalize on the world's booming remote workforce. They will share insights on the steps fast-growth companies are taking to quickly, compliantly and more cost-effectively achieve their international expansion goals.

GoGlobal works with companies of all sizes to hire people anywhere in the world without the need to set up a local entity, opening new doors to rapid expansion and growth. With a presence in over 100 countries on six continents and growing, GoGlobal helps clients recruit, hire, manage and pay exceptional talent – no matter where in the world the talent is located.